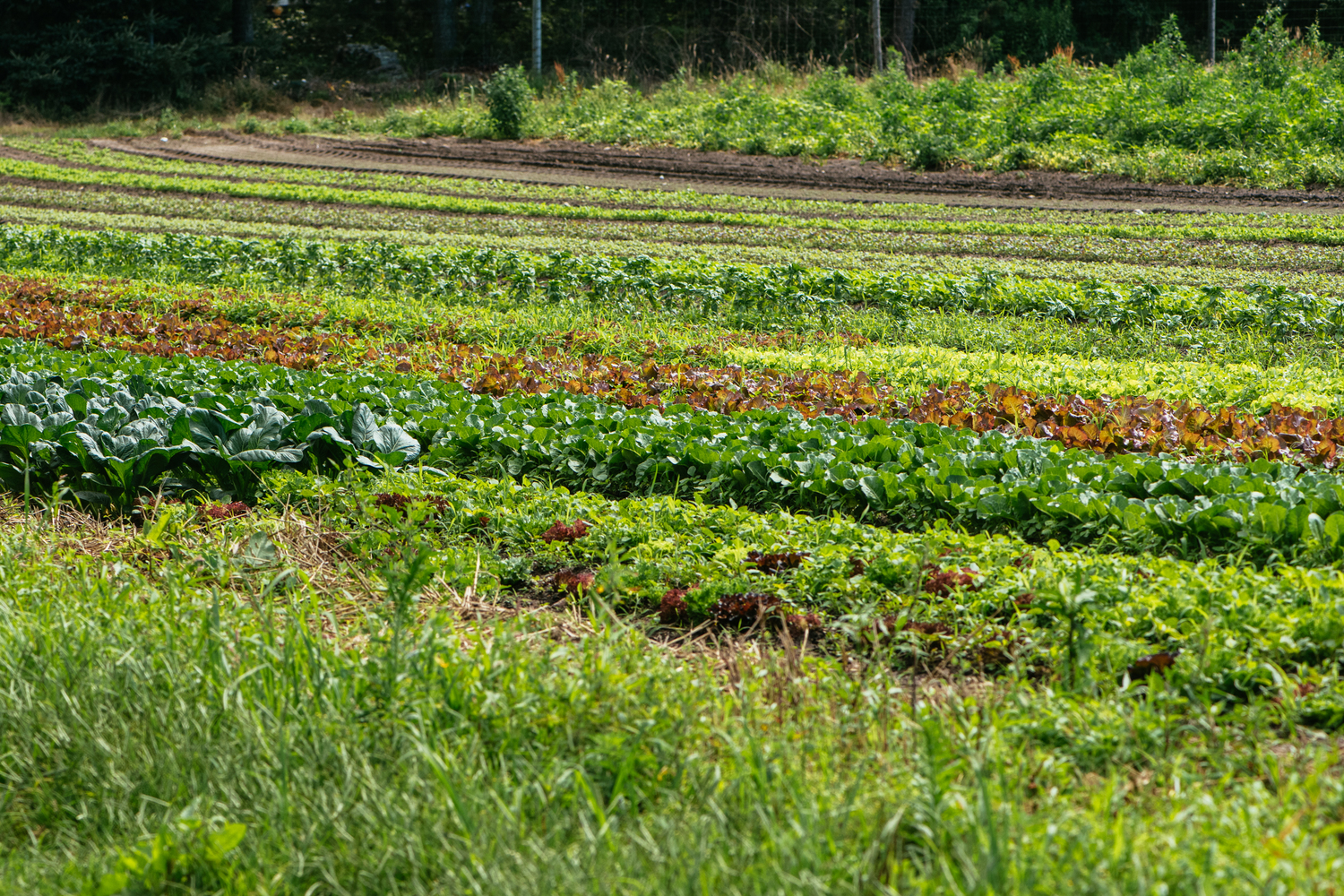 Food Security
The actions in this focus area strive to ensure that all people always have reliable access to - and a sufficient quantity of - affordable, nutritious food that meets their preferences and needs. Actions also focus on increasing locally-produced and regionally-sourced foods.
Progress Toward Our Goals
Progress Toward Our Goals
Many actions are underway in this thematic area from various partners but here are some highlights.
Morning Glory Farm helped to organize the use of SNAP/HIP food access programs at WT farmers market.
Island Grown Initiative is planning the first test run to get food from Marty's Local who distribute from regional farms and food sources, built a partnership with Vineyard Fisherman's Preservation Trust to bring more locally harvested seafood to Islanders in need, and secured a kitchen space to do year-round food processing, storage and distribution.
Kinship Heals - Identified a piece of land in Aquinnah for a food pantry on and to use as a food forest.
Cottage City Oysters and MV Shellfish group are working through the Tisbury Master Plan process to access space to create a working waterfront dock for fishers/aquaculture.
MV Fishermen's Preservation Trust is partnering with Gloucester to help MA fishing fleets lower impact on climate change
Disruption of the supply chain from the international to the local levels. Shipping, trucking, and ferrying food to the Island is becoming increasingly unpredictable, as are national and international food availability and prices.
Increased demand for local food as the climate changes will be constrained by lack of affordable housing and access to affordable land.
Growing inequity among food-secure and food-insecure populations, as climate change increases the cost of food, stresses supply chains, and increases climate-driven immigration.
Watch this video as we dive into what a sustainable food system means to islanders in the face of a changing climate.
Food insecure households are growing on the island, exacerbated by the COVID-19 pandemic and the island's deepening affordable housing crisis.
The Island Food Pantry saw a 103% increase in child visits and an 84% increase in elder visits between 2019 and 2021.
These numbers are continuing to climb: there was a 40% increase in Pantry visits between February 2021 and February 2022.
Goals and actions will focus on ensuring all people have access to healthy and nourishing foods on a regular basis and during emergencies. Actions also aim to provide our indigenous population with greater access to lands for ceremony and food gathering practices.
Food Security During Emergencies
There is a 2-day supply of food on Island to meet community food needs, putting our food security at risk if we're cut off from the mainland for prolonged periods of time. Climate change could disrupt our supply chains. To minimize these potential impacts, actions focused on ensuring there is a 2-week supply of food available, improving local food production, and building regional-based product supply chains.
Part of our work to improve food security will include supporting the existing agricultural operations while encouraging new aquaculture and fishing on the Island. There are already 32 land-based farms and 14 aquaculture farms on the Island that provide our community with fresh, local food.
Check out this interactive map of local farms!
Take Action to Improve Our Food Security!
---