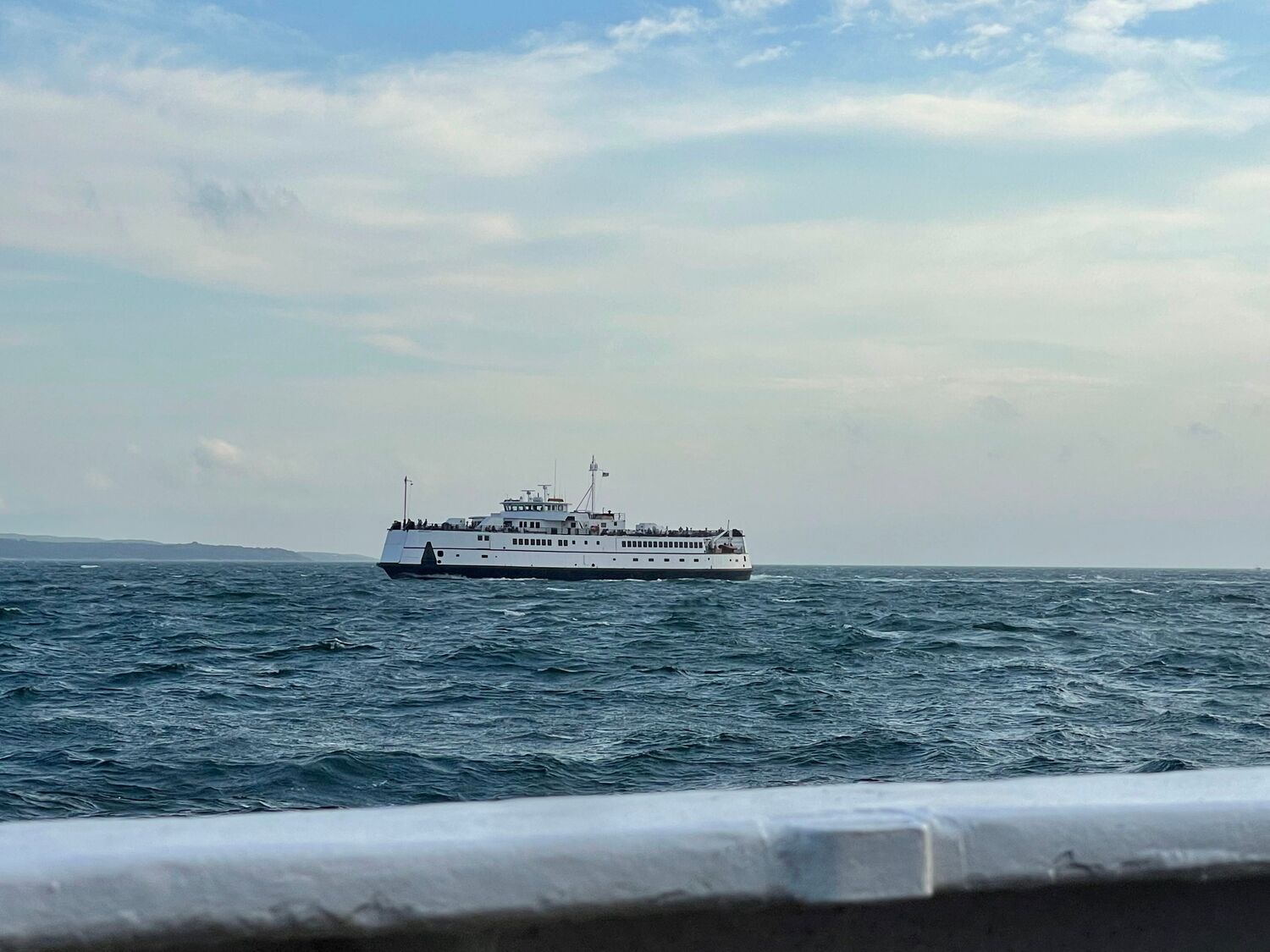 Infrastructure, Transportation, and Waste
The actions in this focus area highlight the basic physical and organizational structures needed for the Island to operate and the public and private conveyance of passengers and goods via multiple modes of transportation.
Climate Change and Infrastructure
Climate change poses numerous risks to our critical infrastructure:
Damage to coastal roads and infrastructure from stronger and more frequent storms, sea level rise, and higher storm surge.
Damage to ferry and harbor infrastructure and increased ferry cancellations from extreme weather, disrupting the supply chain and access to off-Island resources.
Increased tidal flooding to coastal roads and infrastructure (including wastewater, water, communications).
Loss of access to critical facilities such as the Martha's Vineyard Hospital and Steamship Authority due to coastal storms, storm surge, and flooding.
Climate Change and Infrastructure
Building Resilient Infrastructure
Making sure that our critical infrastructure - including our roadways, landings, medical centers, and schools - are safe from climate impacts, like rising sea level and storms, is essential. In some cases, this may mean relocating infrastructure or facilities to areas that are less vulnerable, and in other cases we can take action to make this infrastructure more resilient.
Did you know? Recent improvements to the fixed piers and platforms at the Steamship Authority's Woods Hole facility were designed to accommodate sea level rise for the fifty-year service life of the project.
Transforming Transportation
Since transportation makes up almost half of Island total GHG emissions, there is a big opportunity to transform the the way we get around! There are several ways our community can make a difference:
Get out of our cars. Walking and biking are a great way to get where you need to go and avoid emissions completely (while enjoying our scenic Island and the associated health benefits). Improving the infrastructure for walking and biking will be important to make these options accessible and convenient for all.
Electrify our vehicles. As many as 200 islanders currently drive EVs, and to reduce GHGs in our transportation system, we need others to get on board.
Living on the Island means we have to do some things differently. That includes getting rid of waste! Between 2020 and 2040, it would cost $19.4 million dollars to export the average food waste we produce every year (some 6,500 tons) off the Island.
By supporting on-Island composting, and reducing the amount of food waste we generate, we can save money and enhance local agriculture.
In addition to minimizing wasted food, we can also support a self-sufficient Island economy that re-uses materials and limits the importing of single-use items.
Enhancing Community Resilience
Older residents and people with existing health concerns may be disproportionately impacted by transportation and infrastructure disruptions. This plan seeks to improve the resilience of our critical transportation and infrastructure which will improve resilience of these vulnerable populations. This includes improving access to the Martha's Vineyard Hospital during storm events, improving the supply chain to ensure the availability of medical supplies such prescriptions during and after storm events, more resilient ferry service to ensure consistent access on and off-Island, and an improved communications infrastructure.
Take Action for Resilient Transportation, Infrastructure, and Waste Systems!
---