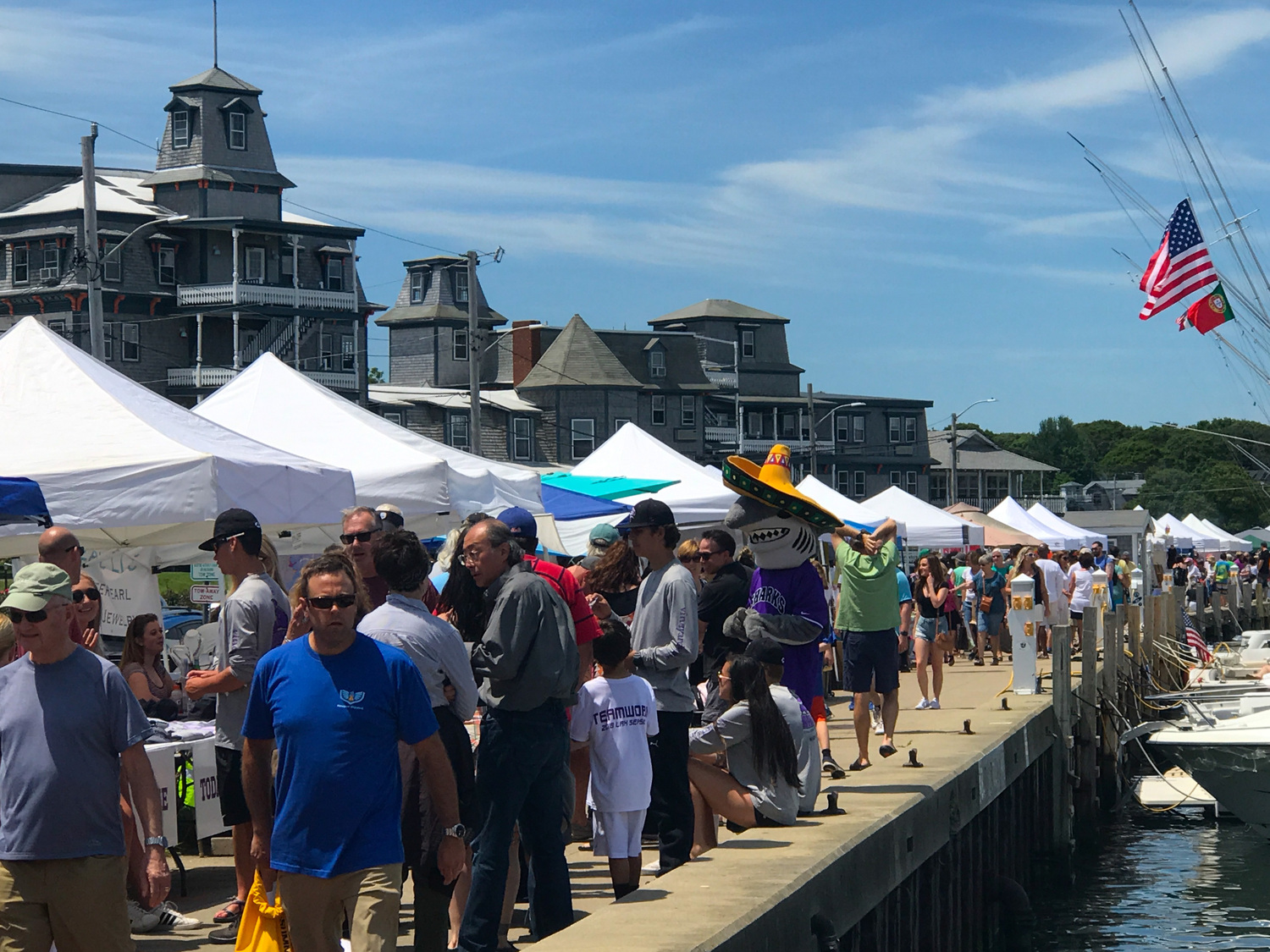 Economic Resilience
The actions in this focus area strive to increase the local economy's capacity to handle shocks that may occur due to extreme weather and build a workforce that can take advantage of new climate opportunities and fosters sustainability.
Progress Toward Our Goals
Progress Toward Our Goals
Many actions are underway in this thematic area from various partners but here are some highlights.
Martha's Vineyard Center for Education and Training launched an Island wide survey to understand the biggest areas/industries where education and training are needed including specific climate-related jobs (e.g., Solar Tech and Wind Tech, Biology, Marine Science, Drinking Water Mgmt, Harbor or Flood Mgmt, Wastewater Mgmt, etc.).
They have also continued to partner with Bristol Community College to train Offshore Wind Technicians.
Climate Change and Our Economy
Climate change has the ability to disrupt our local economy. We could see:
Changes to the economy and workforce, including a move away from fossil fuel-related businesses; extreme weather impacts to small businesses; changes in outdoor jobs and recreation jobs due to extreme weather; loss of beaches due to sea level rise and coastal erosion.
Cost of living increases, including housing, insurance, and food; shocks from extreme weather events (storms, flooding, heat, wildfire); loss of town property tax income as coastal property values decline.
Loss of business due to "life-line infrastructure" interruptions from storms, flooding, and erosion, and a lack of planning for businesses to address these impacts.
Climate Change and Our Economy
Building a Resilient Local Economy
Watch the stories of Islanders who care about the strength and resilience of our local economy - and find out how local businesses can chart the way forward to a better future for all.
Economic Benefits of Climate Action
Stregthening Blue, Green, and Creative
Planning for a more climate sustainable economy can be accomplished by diversifying and strengthening on blue, green, and creative economies.
Blue Economy: Ocean-based jobs including fishing/aquaculture, boat building and repair, marine transportation, and sustainable tourism.
Green Economy: Jobs that reduce greenhouse gas emissions, preserve biodiversity, and enhance ecosystem services, including renewable energy and nature-based climate change-adaptation strategies.
Creative Economy: Jobs related to human creativity, such as art, music, food, knowledge, and technology.
An Economy That Works for Everyone
Economic disparity on the Island is a major roadblock to an equitable society. Extreme real estate prices, a lack of affordable housing, and high costs of living threaten to disenfranchise the year-round working class population. This is particularly true of vulnerable populations, including low wage earners, persons lacking in specialized training, non-English speaking residents, and business owners and employees located in flood-prone and other climate-impacted areas. We will address climate change-related equity issues with increased identification and access to training for local climate change-related jobs that target vulnerable populations and provide support for the adaptation of vulnerable businesses.
Take Action for a Thriving and Resilient Economy!
---